Rotogravure Printing Press Doctor Blade, Item DT-90 Ceramic Coated Doctor Blade
Description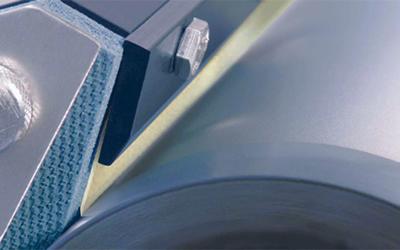 The DT-90 Rotogravure printing press doctor blade is the upgraded version of our JT-70 doctor blade model. Its coating gives the blade good durability, making it especially suitable for use with abrasive resistant ink and plate cylinders. This doctor blade is widely used for printing presses operating at a maximum speed of 500m/min, coating machines, varnishing machines and roller printing machines.
Compared to DEKEJIE's other doctor blades, the DT-90 offers superior abrasion resistance, resulting in a longer lifespan. This ensures the doctor blade can be used with all ink types and plate cylinders. This blade is strongly recommended for installation and use in long running flexographic and gravure printing operations. This high quality and long lasting doctor blade is also suitable for removing barcodes in the tobacco industry and excess ink for letterpress printing.
Parameter
Tensile strength: 2100 N/mm2
Hardness: 850-900HV
Linearity: 0.15mm/1m
Advantages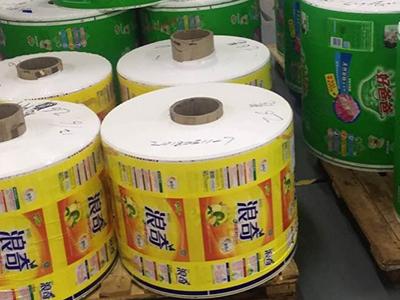 The precise polishing process can prevent ink from sticking to the surface of doctor blade and the appearance of ink streaks.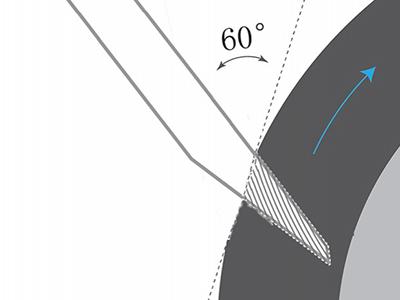 The most approprate contact angle of blade and cylinder is 60 degree. At the angle, the pressure of blade is lowest and can reduce cylinder wear.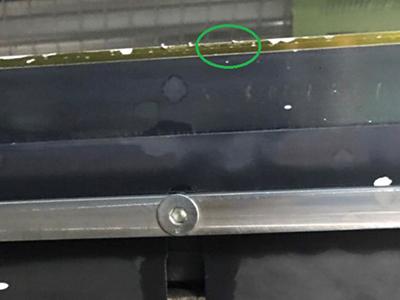 The special coating can prevent the impurities of ink from damaging the surface of blade, improve the lifespan and oxidation resistance.
DT-90 with good durability is suitable for all kinds of inks and cylinders, especially durable inks and cylinders.
Type
| | | | | |
| --- | --- | --- | --- | --- |
| Size(width) | Maximum speed | Thickness(base material) | Package | |
| 10mm | 500m/min | 0.152-0.203mm | 100m/box | |
| 30mm | 500m/min | 0.152-0.203mm | 100m/box | |
| 40mm | 500m/min | 0.152-0.203mm | 100m/box | |
| 50mm | 500m/min | 0.152-0.203mm | 100m/box | |
| 60mm | 500m/min | 0.152-0.203mm | 100m/box | |
Note: The above data is standard sizes only. We can customize blade sizes according to customer requirements.
Application
Printing machine: HP, Heidelberg, Koenig&Bauer AG, Komori, Beiren, Manroland, RMGT, etc.
Coating machine: Joinfun, Graco, SATA, Anest Iwata, Hongda, etc.
Rotary printing machine: Dingli, Lisheng, Zhishang, Hengfan, Nashuo, etc.
A Doctor blade is used on the printing machines for printing and coating/laminating. Our doctor blades are mainly utilized with gravure printing machines, offset printing machines, and flexo printing machines, all doctor blades are designed, completely in-house. They are considered different printing or coating equipment accessories in many printing conditions. We observed and collected data from real world applications of doctor blades then applied our findings to improve the functions from blade coating material, thickness, shape and hardness to durability. We manufacture our doctor blades in stainless steel, carbon steel and coated plastic blades for clients to choose from. Please remember we also offer custom doctor blade service to meet your machines specific needs.
1. Packaging box uses ABS plastic featuring environmental protection, toughness and wear and corrosion resistance.
2. Good-looking packaging box with anti-counterfeiting label.
3. There is no need to open the box, so time is saved.